Black Walnut B&B Inn - Asheville
35.60423

,

-82.56645
Asheville

,

United States

|
351US$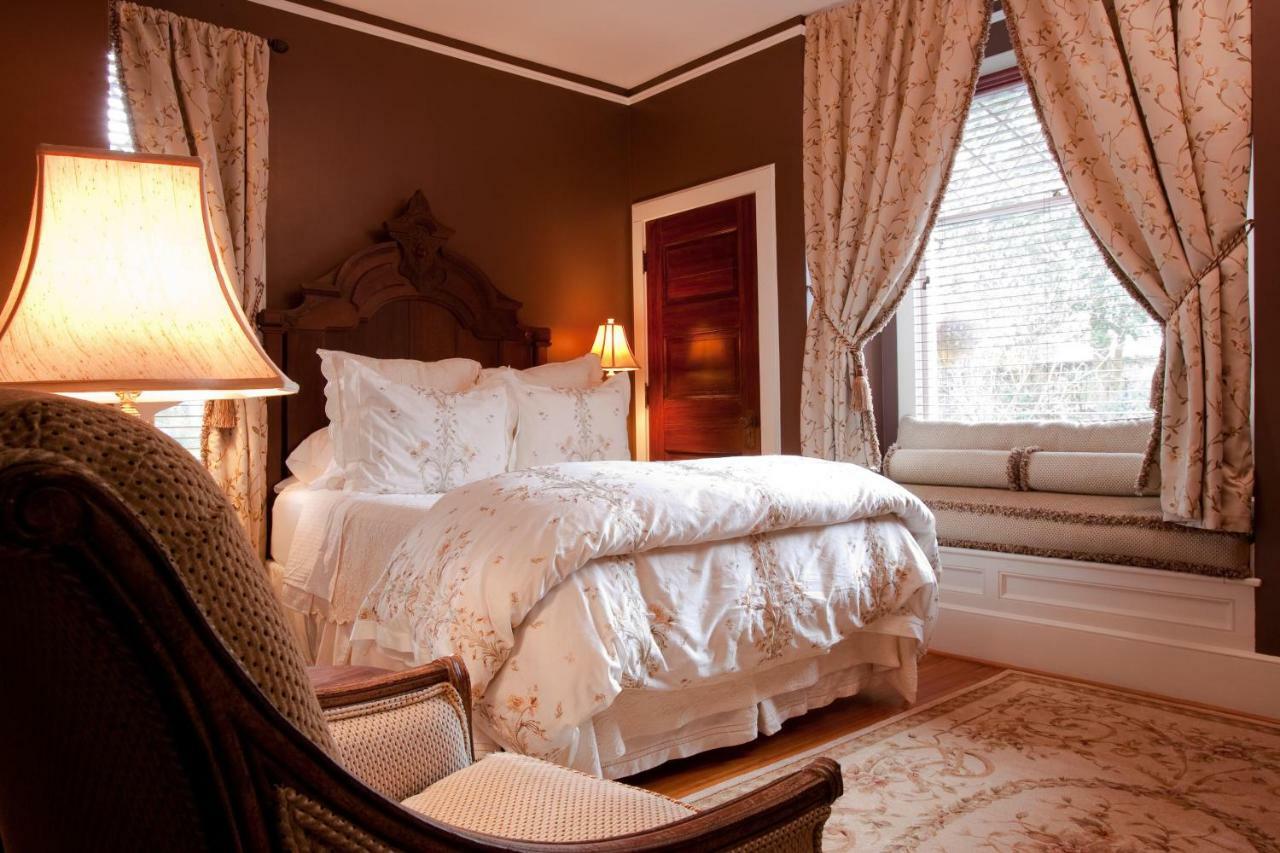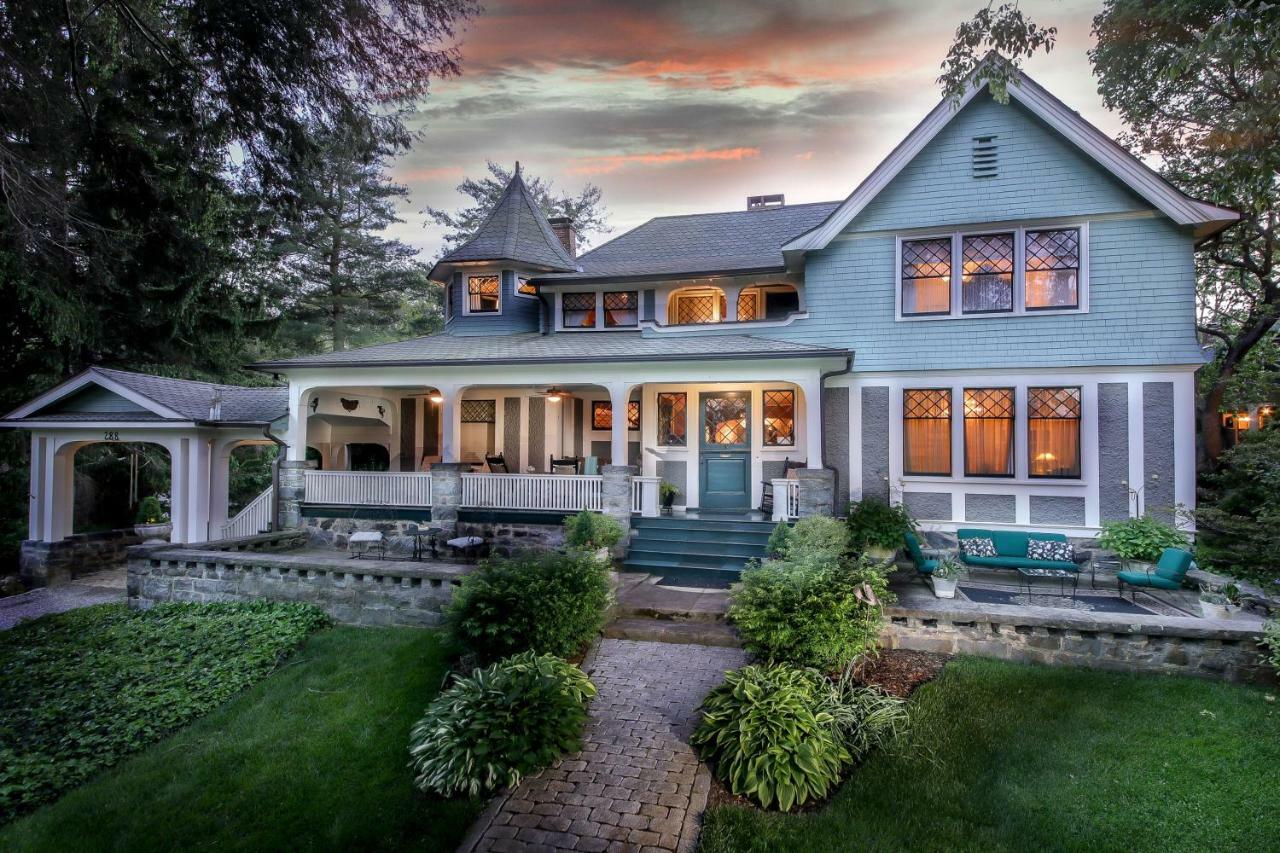 Address
288 Montford Avenue
,
Asheville
,
North Carolina
,
United States
,
28801
,North Carolina
Overview
Located in a shopping area, The Black Walnut B & B Inn Asheville features a parking lot on site. The 4-star inn is a good starting point to Asheville's sports attractions, including Asheville Treetops Adventure Park, which is a mere 0.8 miles away.
Location
The hotel offers a central location in Asheville, just 600 feet from Riverside Cemetery, and 20 minutes' walk from North Carolina Glass Center Gallery. Woolworth Walk Gallery is relatively close to the Asheville accommodation, while Montford Ave at Chamber of Commerce bus station is just a 10-minute walk away. Entertainment options in the area feature the hip Wicked Weed Brewing Brewery 5 minutes by car from the Asheville hotel.
Rooms
Certain rooms have a fireplace along with a closet for guests' convenience. Some spacious rooms feature private bathrooms. Bathrooms have a walk-in shower together with free toiletries.
Eat & Drink
The Black Walnut B & B Inn Asheville boasts a free American breakfast. While staying at the Asheville property, guests can choose from dining options nearby, such as Biltmore Museum, set around 4.2 miles away, or Basilica of Saint Lawrence at a 15-minute walking distance.
Internet
Wireless internet is available in the entire hotel for free.
Guest Parking
Private parking is possible on site for free.
Number of rooms:   8.
Facilities
Most popular facilities
Food/ Drinks
Outdoor dining area
Welcome drink
Snack bar
Spa and relaxation
Back massage
Head massage
Full body massage
Foot massage
General
Wi-Fi
Parking
Food/ Drinks
Spa and relaxation
TV
Adults only
Services
Housekeeping
Tours/Ticket assistance
Welcome drink
Happy hour
Dining
Breakfast
Snack bar
Outdoor dining area
Special diet menus
Spa & Leisure
Garden area
Leisure/ TV room
Back massage
Head massage
Full body massage
Foot massage
Room view
Garden view
City view
Pool view
Room features
Air conditioning
Heating
Sitting area
Patio
Terrace
Garden furniture
Tea and coffee facilities
Dining table
Ironing facilities
Self-catering
Electric kettle
Cookware/ Kitchen utensils
Good to know
Check-in
from 15:00-18:00
FREE
Check-out
until 11 am
FREE
Children & extra beds
There are no extra beds provided in a room. 
There are no cribs provided in a room. 
Pets
Pets are allowed on request.
Rooms and availability


Bed options:

Max:

2 persons

Bed options:

Max:

2 persons
Location
288 Montford Avenue
,
Asheville
,
North Carolina
,
United States
,
28801
,North Carolina
City landmarks
Nearby
Restaurants
Hotels nearby
Garden
Botanical Gardens At Asheville
3100 ft
Church
Basilica of Saint Lawrence
4000 ft
Museum
Asheville Pinball Museum
4100 ft
Stadium
Harrah's Cherokee Center
4200 ft
81 S Lexington Ave
Lexington Glassworks
1.2 mi
Gallery
River Arts District
1.2 mi
52 N Market St
Thomas Wolfe Memorial
5200 ft
Event hall
Asheville Drum Circle
4900 ft
468 Riverside Dr
Asheville Flea for Y'all
3300 ft
Museum
Black Mountain College Museum and Arts Center
1.1 mi
Gallery
Mountain Made Art Gallery
4600 ft
Gallery
Points of Light Crystal and Mineral Gallery
4600 ft
Museum
Asheville Museum of Science
5200 ft
Downtown Asheville
Downtown Asheville Art District
1.1 mi
Spa Centre
Wake Foot Sanctuary
4300 ft
1 Page Ave
Handicrafts shopping
4400 ft
Museum
Asheville Art Museum
1.1 mi
Forest
Bent Creek Experimental Forest
4600 ft
Store
Whole Foods Market
3700 ft
Gallery
Asheville Gallery of Art
5000 ft
Cemetery
Riverside Cemetery
1500 ft
Getting around
Airports
Asheville Regional

(AVL)
15.0 mi
Tri-Cities Regional

(TRI)
77.4 mi
You can book a shuttle, once your reservation is complete.
Essential information about Black Walnut B&B Inn
| | |
| --- | --- |
| 💵 Lowest price | 351 US$ |
| 📏 Distance to center | 4000 ft |
| ✈️ Distance to airport | 15.0 mi |
| 🧳 Nearest airport | Asheville Regional, AVL |
Reviews of Black Walnut B&B Inn
Vernon

We recently stayed at this luxurious 4-star hotel and had a wonderful experience. The location was perfect, situated just outside of Asheville in a beautiful residential neighborhood. We were able to easily explore downtown Asheville, as the hotel was conveniently close to all the attractions. The service and housekeeping were top-notch, ensuring that our stay was comfortable and hassle-free. The welcome drink upon arrival was a thoughtful touch. The room amenities were fantastic, including ironing facilities, heating and air conditioning, and a cozy sitting area. We loved relaxing on the terrace and enjoying the stunning views of the garden. The breakfast provided was absolutely amazing, with a variety of delicious dishes served. The staff were friendly and attentive, making sure that all our needs were met. In addition, the hotel provided various leisure facilities, such as a garden area and a TV room, which added to our overall enjoyment. The free Wi-Fi and on-site car park were also greatly appreciated. We would highly recommend this place to families and anyone looking for a luxurious and comfortable stay with excellent service and amenities.

David

Comfortable spacious rooms, delightful hosts, incredible food, and convenient location near downtown and Biltmore Estate. Dog-friendly accommodations make it even better. A must-visit spot for an authentic Asheville experience.

Harriet

The Black Walnut B&B Inn offers a comfortable and inviting stay with a beautiful, ornate house and pristine gardens. The staff is friendly and hospitable, treating guests like family. The breakfast is absolutely amazing, with a four-course meal that is beautifully presented. The antique tub for soaking and comfortable beds provide a truly relaxing experience. As business guests, we appreciated the inviting porch and close proximity to downtown Asheville and the Biltmore Estate. We were able to enjoy all that Asheville has to offer. Thank you for a perfect stay!

Felt great, no complaints.

John

The Inn was beautifully decorated and had a charming, historic feel to it. The owners were friendly and made an effort to get to know each guest. The breakfast served was exceptional, with a variety of delicious options to choose from. The location was convenient, just a short drive away from downtown and easily accessible by Uber. The weather in the area was pleasant and added to the overall enjoyable experience.

The cancellation policy of the Inn was quite strict and did not allow for any exceptions, even in the case of unexpected personal emergencies. This lack of flexibility and left a negative impression.

George

Family-like hosts, incredible food, comfortable room, dog-friendly, great location, beautiful decor, amazing breakfast, hospitable staff.

Nothings.

Martin

The Black Walnut B&B Inn is located in a historic neighborhood within walking distance to downtown. Guests praised the comfortable rooms and well-appointed bathrooms. The friendly owners and staff provided excellent service and made guests feel welcome. The homemade breakfast, cooked by Lori and Peter, received rave reviews. Guests enjoyed chatting with other visitors and receiving recommendations for local attractions and dining options.

Some guests experienced a decline in the quality of breakfast and afternoon tea under new ownership.

George

This hotel offers great value for money, with prices that make it affordable for anyone looking for a charming and romantic getaway. The attention to detail is exceptional, with beautiful decor and periodic pieces that add a touch of elegance to the rooms. The location is also perfect, situated in a historic neighborhood within walking distance to downtown Asheville, where you'll find a variety of restaurants to explore.

All was wonderful and nothing needs improvement.

John

The hosts treated us like family. Incredible food. Comfortable and spacious room. Dog-friendly accommodation. Great location near downtown Asheville and Biltmore Estate. Perfect experience of Asheville.

Can honestly say there wasn't anything not to like.

Walter

The hotel's location in a historic neighborhood is a major plus, as it allows for a charming and picturesque setting just outside of Asheville. Being within walking distance to downtown ensures easy access to all the attractions and amenities the city has to offer.

No improvements needed; this hotel was exceptional in every way.

Art

We had a wonderful stay at this place! The location was perfect, as it was very close to downtown and within walking distance to some local restaurants. The house itself was beautiful, with ornate details and a welcoming porch overlooking manicured gardens. The staff was friendly and hospitable, and the service was top-notch. We especially enjoyed the delicious breakfast, which was presented in four courses and was absolutely amazing. The room was comfortable and had all the amenities we needed, including ironing facilities, heating, and air conditioning. We also appreciated the small touches like the welcome drink and the free toiletries. we had a fantastic experience and would highly recommend this venue to anyone.

Chuck

The stay was decent. The breakfast served was quite good and we appreciated the complimentary wine. The hotel was centrally located, which made it easy to explore the surrounding area. The room was clean and tidy with comfortable bedding.

The romantic package we booked did not meet our expectations. The rose petals on the bed were haphazardly placed and there was no welcome note as promised. The hot water in the shower was intermittent, making it difficult to shower without being burned or frozen. We also noticed that the room was smaller than advertised, which was disappointing.

Rodney

Beautiful and Charming B&B

My boyfriend surprised me with a birthday getaway at this charming B&B. We stayed in the cozy Ivy Garden room, complete with a luxurious jacuzzi tub and a super comfortable bed. The entire house is stunning and we can't wait to visit again. The owners and staff were incredibly friendly and helpful. We loved the variety of the breakfast menu and the unlimited tea and coffee. The afternoon desserts, tea, and wine were a nice touch too. The owners shared entertaining stories and gave great recommendations for restaurants and nightlife. I would definitely recommend this place and can't wait to return!

Wayne

I had a wonderful stay at a charming inn close to downtown Asheville. The Magnolia Room in the carriage house was lovely, with authentic decor and a cozy porch. The breakfast was outstanding, and the afternoon teas were a delightful treat. The hosts were friendly and accommodating. I highly recommend this inn for a special getaway.

Anthony

I had a fantastic stay at this B&B Inn. The bed was incredibly comfortable, making it difficult to leave in the mornings. The antique tub was perfect for a relaxing soak after a long day of exploring this historic neighborhood. The breakfast was absolutely amazing, with a presentation that impressed me and four delicious courses that left me feeling satisfied. The staff was friendly and hospitable, treating me like family throughout my stay. This hotel is conveniently located just a short walk from downtown and within walking distance of great restaurants. The beautiful porch overlooking the manicured gardens was a lovely place to relax and take in the surroundings.

Nothing, everything was great.

Shaun

What an incredible Easter weekend! We were delighted to stay at a bed and breakfast with so many complementary treats on offer - from wine and appetizers to a variety of breakfast options. The location was perfect, allowing us to walk straight into town and take full advantage of all the local shops and sights. The room was spacious and comfortable, with a fantastic view out onto the beautiful gardens. The owners truly went above and beyond, making sure that our stay was absolutely perfect in every way.

Honestly, there was nothing about our experience that we didn't enjoy! Every aspect of our stay was well thought out and executed flawlessly.
FAQ about Black Walnut B&B Inn
Which landmarks are closest to Black Walnut B&B Inn?
Guests of Black Walnut B&B Inn can visit Montford Park Players Hazel Robinson Amphitheatre (0.3 miles), or Riverside Cemetery placed within just a 5-minute walk.
What is the closest airport to the 4-star Black Walnut B&B Inn?
Asheville Regional airport is located within a 22-minute drive (16 miles) from the 4-star Black Walnut B&B Inn.
Can I leave my car in the inn parking lot for free?
Yes, at the inn a parking lot is provided onsite free.
What are the recommended dining options during the stay at the hotel?
Unfortunately, the hotel does not have on-site restaurants, but guests can dine just outside the property in broiler bar Montford Deli located 800 feet away.
Can I eat breakfast at the 4-star Black Walnut B&B Inn?
Yes, guests can enjoy an American breakfast provided by the 4-star Black Walnut B&B Inn.
At what time can I check-in at the 4-star Black Walnut B&B Inn?
At the 4-star Black Walnut B&B Inn you can check in from 3 PM till 6 PM.
At what time can I check-out at the 4-star Black Walnut B&B Inn?
You can check out of the 4-star Black Walnut B&B Inn from 11 AM till 11 AM.
What are the booking prices at the Asheville inn?
The prices at the Asheville inn start from $373.
Which facilities are offered in the rooms of the 4-star Black Walnut B&B Inn?
Most rooms of the 4-star Black Walnut B&B Inn include a patio and a seating area as well as flat-screen TV.